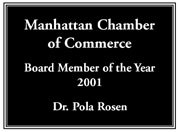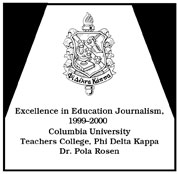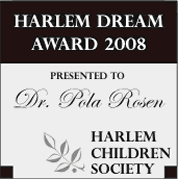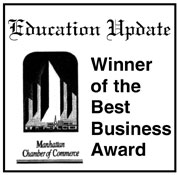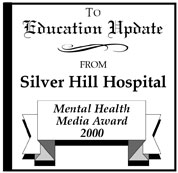 CONTACT INFO
TELEPHONE
(212) 650-3552
FAX:
(212) 772-4769
EMAIL:
EdNews1@aol.com

MAILING ADDRESS:
695 Park Avenue, Ste. E1509
New York, NY 10065-5024
WEBSITE:
www.EducationUpdate.com

ABOUT EDUCATION UPDATE
Education Update is a 15-year-old, award-winning newspaper with 100,000 readers and 2 million monthly hits on the web. Our readership includes parents, teachers, students, guidance counselors in NY and NJ, principals, superintendents, librarians, college presidents, college deans, foundation heads, politicians, business leaders and medical school deans. Education Update is mailed to over 1600 public schools in NYC, 170 schools in NJ, 207 public libraries, 150 private schools and distributed to 2000 apartment buildings as well as streetcorner boxes.
AWARDS
Columbia University, Phi Delta Kappa, Excellence In Education Journalism Award, 2000
Millennium Mental Health Media Award, Silver Hill Hospital, 2000
Best New Business of the Year Award, Manhattan Chamber of Commerce, 1997
Manhattan Chamber of Commerce, Board Member of the Year, 2001, Dr. Pola Rosen
Excellence in Public Service Award from the 100 Year Association of New York
Harlem Dream Award 2008, Presented to Dr. Pola Rosen, Harlem Children Society
ABOUT THE PUBLISHER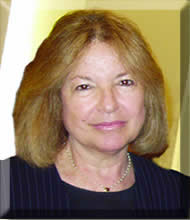 • Dr. Pola Rosen holds a BA from Barnard College and a doctoral degree in Special Education from Columbia University (Teachers College)

• She has taught and been a supervisor in the public schools of NYC

• She was an assistant professor of Special Education at CUNY

• Born in Argentina, Dr. Rosen is bilingual

• She has appeared on Channel 11 (WPIX) News, Brian Lehrer Show (NPR), ARC of San Diego keynote speaker, and NY1 Channel News.
• She moderates an Editors Panel at the Marymount Manhattan Writers Conference every year (2002-Present)
Board memberships:
Association of Governing Boards of Universities and Colleges
Board of Trustees, Landmark College
Board of Trustees, Kennedy Child Study Center
Advisory Council, Teachers College, Columbia University
Advisory Council, New York Botanical Gardens
Advisory Board, United Nations Association (UNA-USA)
Advisory Board, Imagine Academy for Autism
Advisory Board, School of Education, Mercy College, NY
Education Committee, Women's City Club of New York
Advisory Council, Anti-Defamation League of New York
Professional memberships:
Women in Communications
NY Press Club
Barnard Business and Professional Women
American Association of University Women
Positions:
Vice President of Graduating Class, Barnard College
Awards and Honors include:
President's Award of High Distinction, Columbia University (Teachers College), 2012
Columbia University (Teachers College), Phi Delta Kappa,
Excellence in Education Journalism (1999-2000)
Manhattan Chamber of Commerce, Board Member of the Year (2001)
Silver Hill Hospital, Mental Health Media Award (2002)
The Hundred Year Association of New York, 2002, Community Service Award
Harlem Children Society, Harlem Dream Award (2008)
PUBLISHERS
Pola Rosen, Ed.D.,
Adam Sugerman
ADVISORY COUNCIL
Mary Brabeck, Dean, NYU
School of Education;
Sheila Evans-Tranumn, Assoc. Comm. of Education Emeritus, NYS;
Charlotte K. Frank, Ph.D.,
Senior VP, McGraw-Hill;
Joan Freilich, Ph.D.,
Trustee, Barnard College &
College of New Rochelle;
Andrew Gardner, Senior Manager, BrainPOP Educators;
Cynthia Greenleaf, Senior. Associate, Heidrick & Struggles;
Augusta S. Kappner, Ph.D., President Emerita, Bank St. College;
Harold Koplewicz, M.D.,
Founder & President, Child Mind Institute;
Ernest Logan,
Pres., CSA;
Cecilia McCarton, M.D., Dir.,
The McCarton Center;
Michael Mulgrew, President, UFT;
Eric Nadelstern, Professor of Educational Leadership, Teachers College;
Alfred S. Posamentier, Ph.D., Distinguished Lecturer, NY City College of Technology - CUNY & Prof. Emeritus & Former Dean, CCNY - CUNY;
Dr. John Russell, Head, Windward School;
David Steiner, Dean, The School of Education, Hunter College;
Adam Sugerman,
Publisher, Palmiche Press
ASSOCIATE EDITORS
Heather Rosen,
Rob Wertheimer
ASSISTANT EDITORS
Jennifer MacGregor
STAFF WRITERS
Jacob Appel, J.D.,
Judith Aquino,
Stevanne Auerbach, Ph.D.,
Joan Baum, Ph.D.,
Mike Cohen,
Gillian Granoff,
Richard Kagan,
Sybil Maimin,
Martha McCarthy, Ph.D.,
Merri Rosenberg,
Lisa Winkler
MEDICAL EDITOR
Herman Rosen, MD
MODERN LANGUAGE
EDITOR
Adam Sugerman
MOVIE & THEATER REVIEWS
Jan Aaron
MUSIC EDITOR
Irving M. Spitz
ART DIRECTOR
Neil Schuldiner
MARKETING & ADVERTISING DIRECTOR
Mohammad Ibrar